Skip to Content
Central NJ's Residential Plumbing Experts
For homes throughout Ocean, Monmouth, Middlesex, and Somerset, NJ who need a dependable plumber, Biles Electrical & Mechanical Contractors offers full-service plumbing. Our New Jersey license # is 5235, and we've been operating for the past 36 years, performing plumbing repairs and new installations of all sorts. From a clogged drain or burst pipe to a brand-new tankless water heater, we've worked on a wide variety of issues. Our training and experience ensure that we can diagnose the issue and fix it quickly and effectively. For installations, we're thorough and detail-oriented to make sure your water heater or other equipment is hooked up correctly and working to the best of its capacity. Call us for new construction, renovations, and emergency service, as well.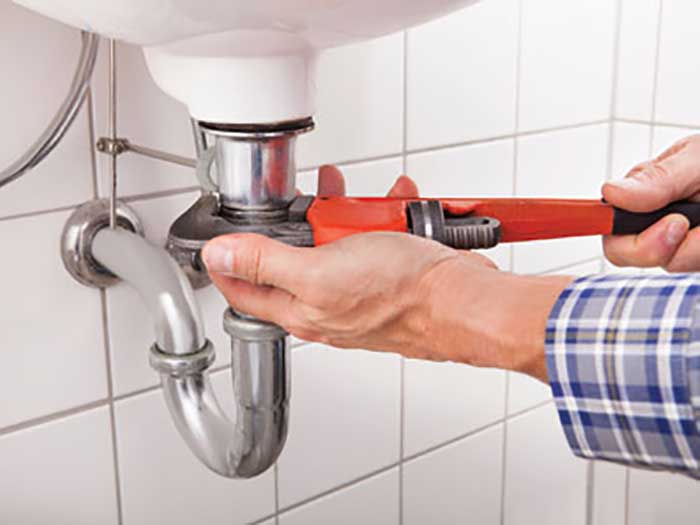 Replacements & Installations
You could be building a new home and updating it with a more energy-efficient electric hybrid heat pump hot water heater. Maybe it's time to think about safety and convenience in the bathroom, and you need comfort-height toilets and sinks and a safer-to-use walk-in shower. Biles Electrical & Mechanical Contractors installs and replaces various features and appliances for your plumbing with expert skill. Tankless water heaters are not a problem for us, and we're an authorized Rinnai® gas boiler dealer. If you need a steam boiler put in, we'll be happy to handle that, as well. Water heater replacements vary in prices, but we start at $850.00, plus the cost of a permit, to install one.
Commercial & Industrial Plumbing
Biles Electrical & Mechanical Contractors also performs plumbing repairs and installations for commercial and industrial customers. If your office, warehouse, or other business site requires work for gas piping, hot water heaters, drains, water supply, or new installations of any plumbing fixtures, we're ready to help you. Give us a call today to discuss your specific plumbing needs.
Make an Appointment Today!