Skip to Content
Gifted Electrical Contractors for Central NJ Homes
Biles Electrical & Mechanical Contractors is ready to help you with whatever your wiring and lighting needs might be. We've been the premium electrical contractors for Middlesex, Somerset, Monmouth, and Mercer, NJ residents for the past 36 years. We provide service for new installations and electrical repairs, including service upgrades, dedicated circuits, and residential automated lighting control systems like recessed lighting. Electrical work in your home can be tricky and dangerous if it's not handled by trained professionals like us. Don't neglect small problems or try to fix them yourself and turn them into bigger issues. When it comes to your home's electrical system: if you've got problems, then we have solutions.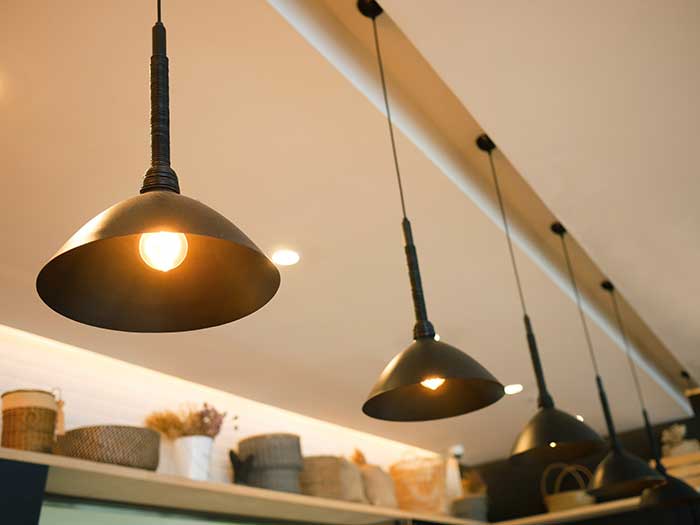 Quality Service for Home Power & Lighting
If you have any issues with your wiring or lighting, or you have lighting that needs to be installed, you can rely on Biles Electrical & Mechanical Contractors to take care of it correctly the first time. We're specialists in installing and maintaining automated lighting control systems, as well as setting up dedicated circuits throughout your home. This provides separate circuits for certain devices and appliances in your home like microwaves and computers. For any issues with your electrical system, our technicians will diagnose them and give you an upfront written estimate before any work is done.
Commercial & Industrial Power & Lighting
If your warehouse or office space needs installations or repairs to your lighting or electrical system, Biles Electrical & Mechanical Contractors can help. We service your current lighting system and install new systems like high bay fluorescent lighting and automated control systems. Our highly-skilled specialists also design, repair, maintain, and troubleshoot control panels for water pumps and standby power generators. Call us today for any control wiring needs you might have at your industrial or commercial site. We'll give you a quote for service and discuss your specific needs.
Make an Appointment Today!